White River Health System is very robust medical organization, located in Batesville, Arkansas, that is dedicated to providing advanced healthcare services to North Central Arkansas. WRHS consists of two hospital campuses, various outpatient facilities, and clinic offices throughout the region.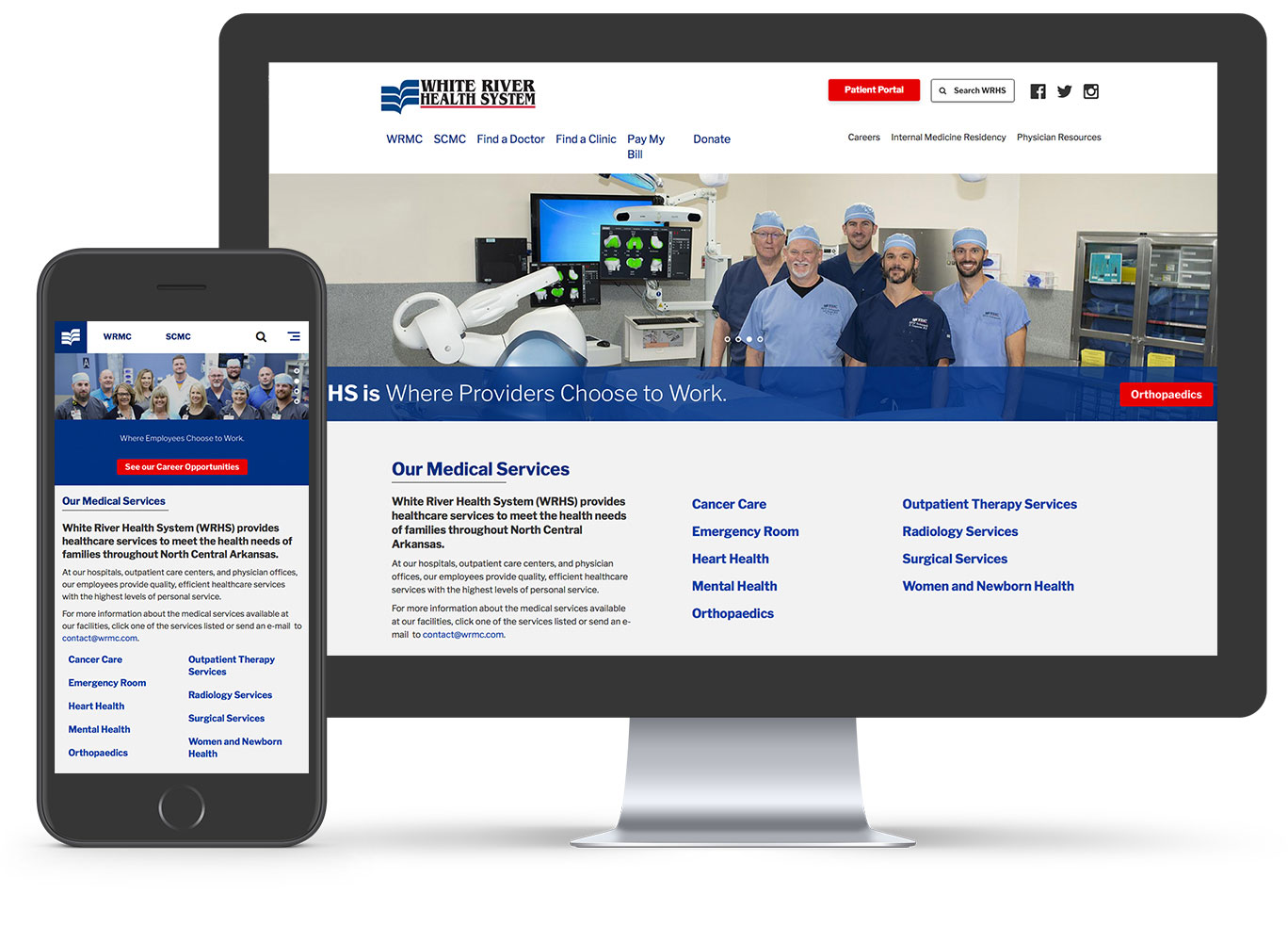 WRHS reached out to Pleth and asked us to provide an update to their current website. The organization wanted a look that was different than that of other hospitals and clinics, provided a focused design, and was extremely easy for their users to engage with. 
The redesigned site needed to feature a directory, much like their old website, with search capability to locate and list their clinics, doctors, staff, services, and more. The site includes a custom portal, sections for news updates, resources for patients and their families, as well as a custom solution for employment applications.