The Jonesboro Young Professionals Network is an organization for professionals age 21–39 who are employees of businesses that are members of the Jonesboro Regional Chamber of Commerce, designed to create networking opportunities, provide professional development, support community involvement and promote an overall investment In the future of Jonesboro, Arkansas.
The JYPN came to Pleth and asked us to build a microsite that was an offshoot of the Jonesboro Chamber website, which we host. The JYPN association wanted a unique look for their own portion of the website, but also needed to remain recognized as being associated with the Chamber.
The new pages needed to feature a directory, much like their old website, with email capability, and the ability to have officers at the top of the lists; application forms in PDF format similar to their previous display; a photo gallery, listed by event and date with fields for a caption or description; an event calendar with capability to look at through future events, the ability to click on an event from calendar for details, and details including date, time, location, and additional notes; and committee lists, similar to lists in the remainder of the Chamber website.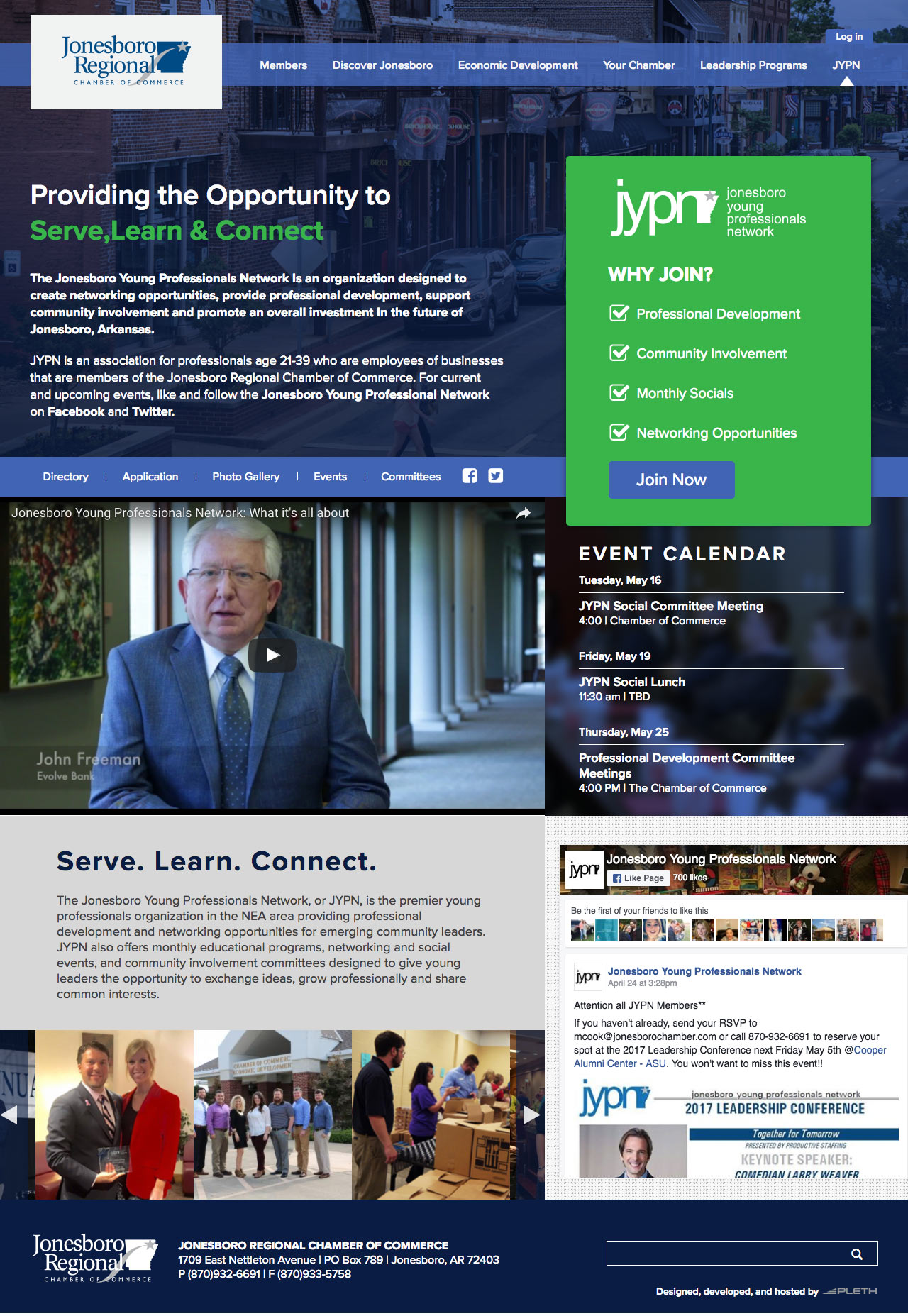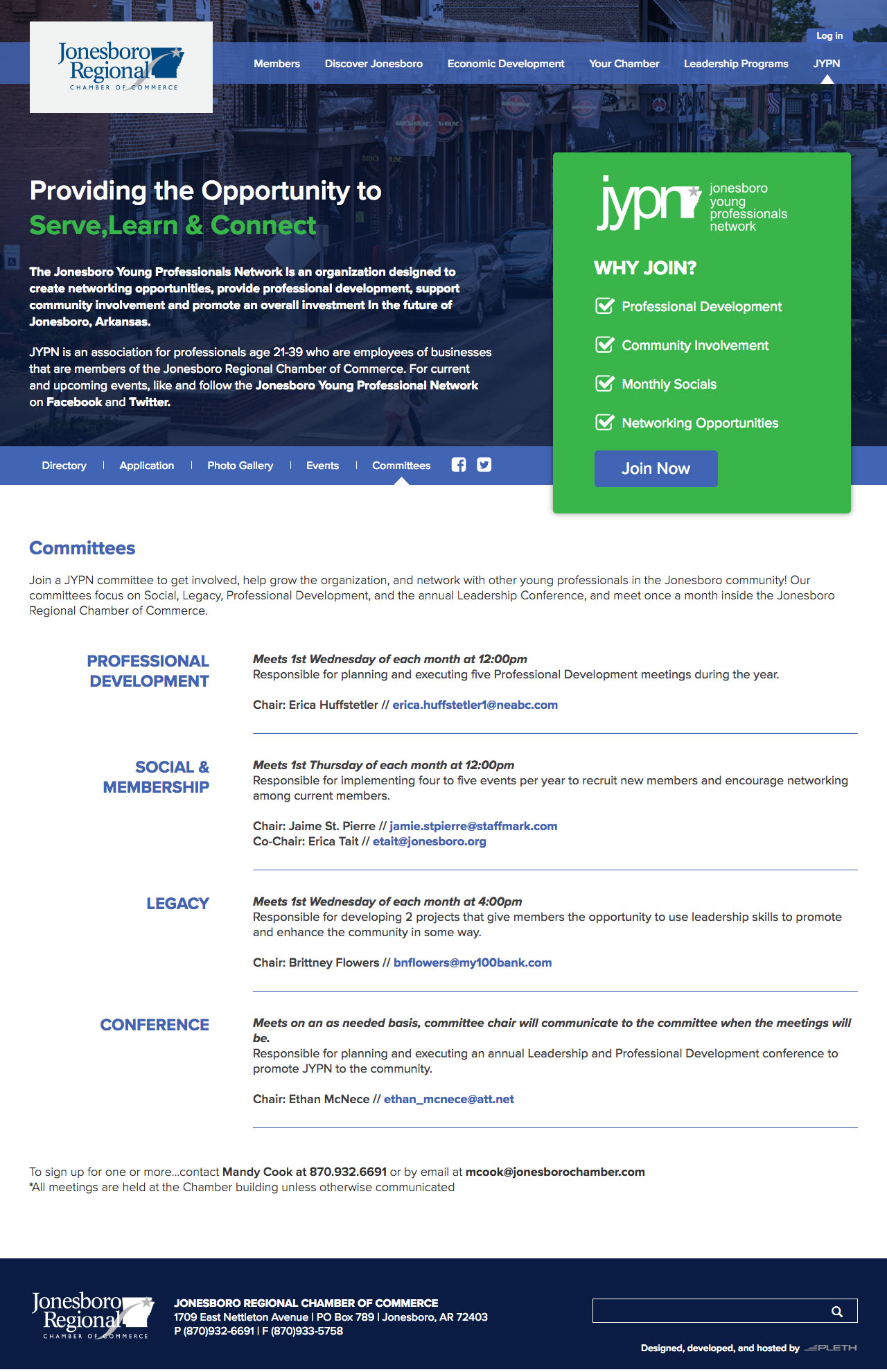 We were given a lot of control of the aesthetics of the website. Because of the complexity of the features, we were careful to consider the density and various types of information that would be display on all pages. The value proposition of the JYPN is always visible on the top of all pages in this section of the website, which ensures that all visitors understand the benefits of being a members and encourages them to sign up.
We also did this because both the Jonesboro Chamber logo and the JYPN logo needed to be visible on all pages. We have to come up with a clear way to include both logos and provide the correct context, which is that the JYPN microsite is part of the larger website while still looking drastically different.